Nord 50w kit
R680.00
CAN'T TAKE MY EYES OFF YOU
Classic and iconic outside, intelligent and powerful inside. The nord 50W comes in two collections with the most
intriguing color scheme and sought-after textures to show off its innate elegance.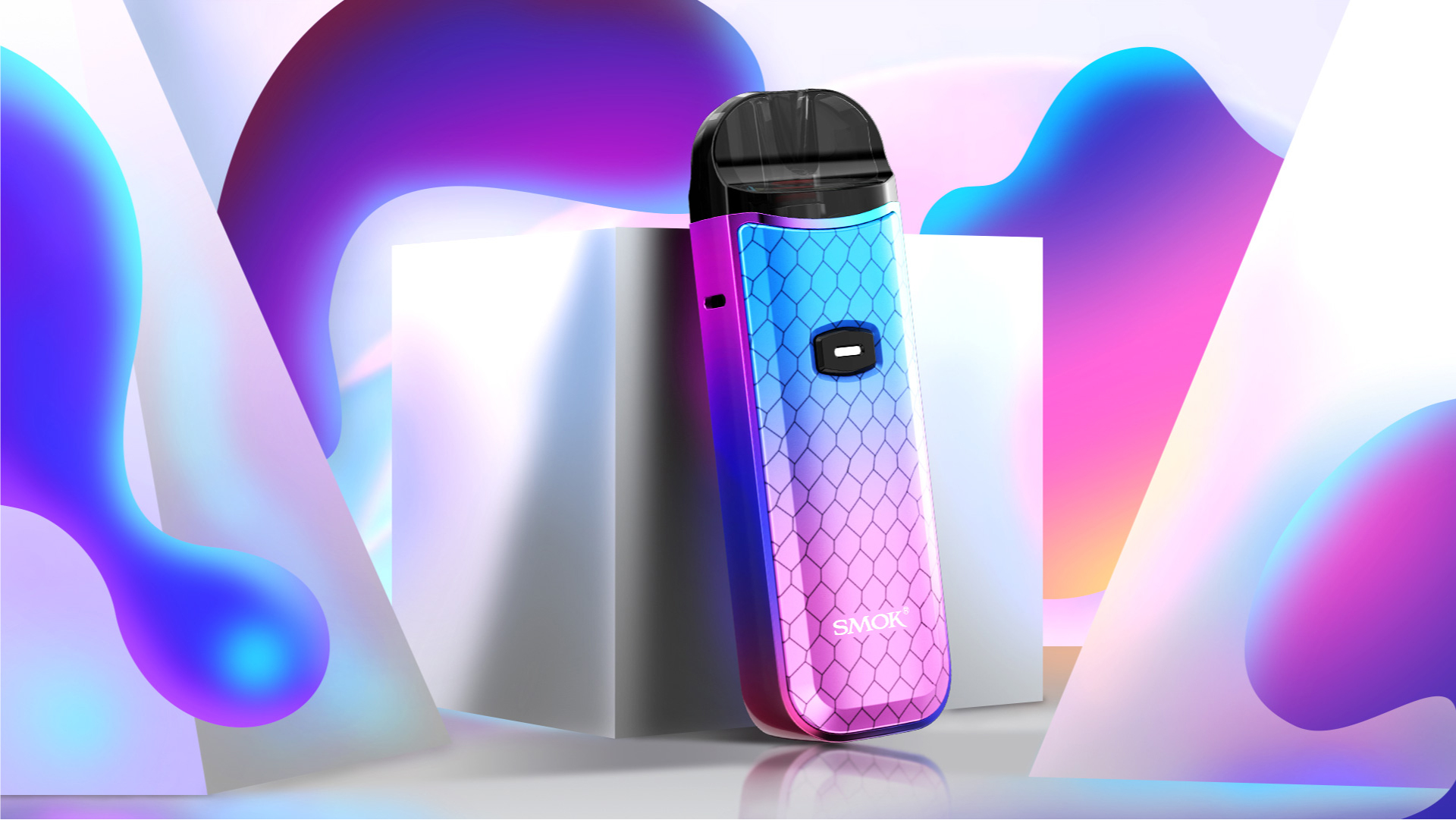 ADJUSTABLE AIRFLOW. TAILORED TO YOUR TASTE.
The air intakes on both sides can be adjusted by moving the air switch on the back of the device to
achieve the ideal vaping style with the most mellow flavor.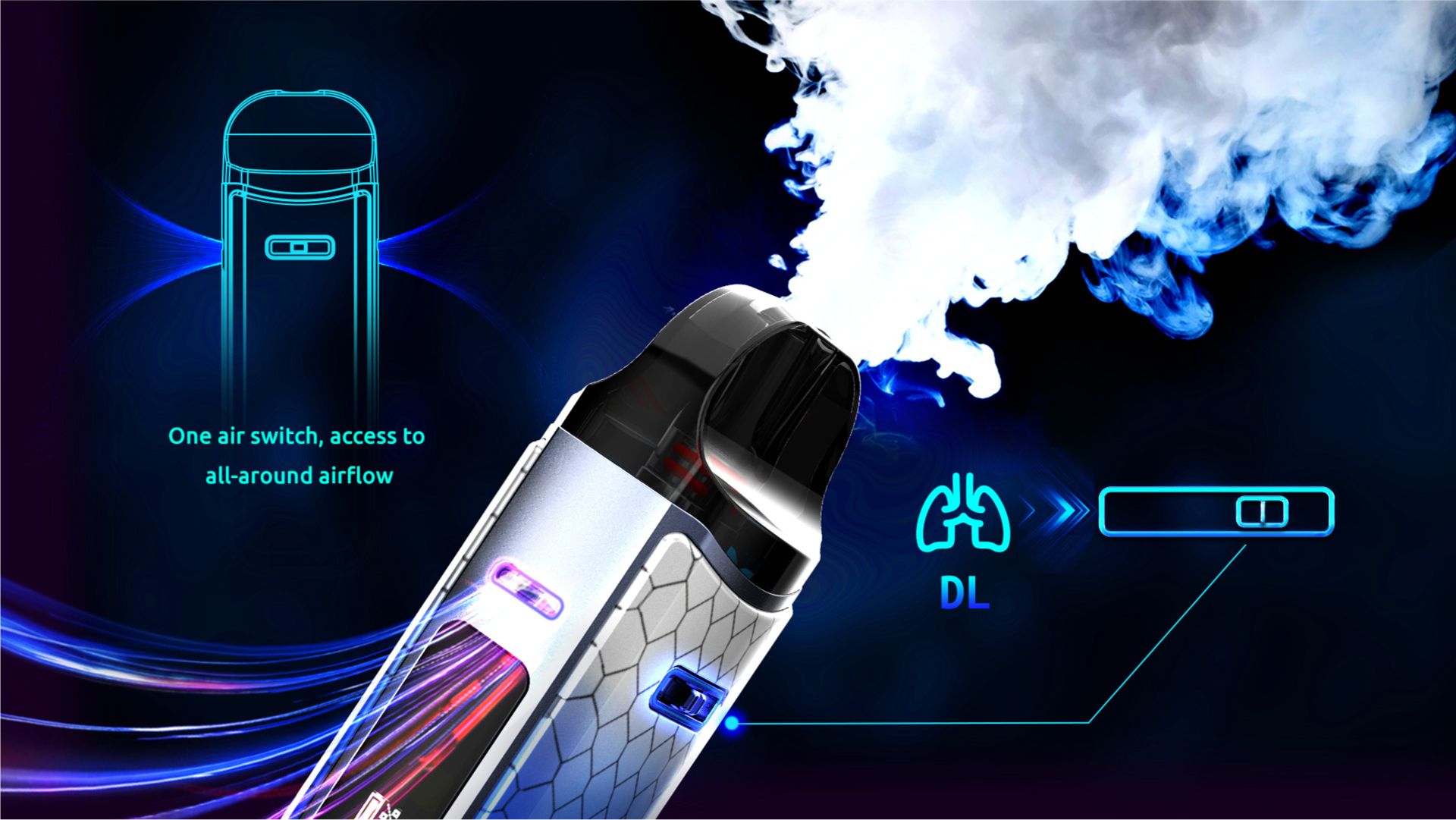 RICH FLAVOR AND VAPOR IN EACH PUFF
When the meshed coil gets in touch with the saturated cotton, delightful taste
with smooth flavor and rich vapor arises spontaneously.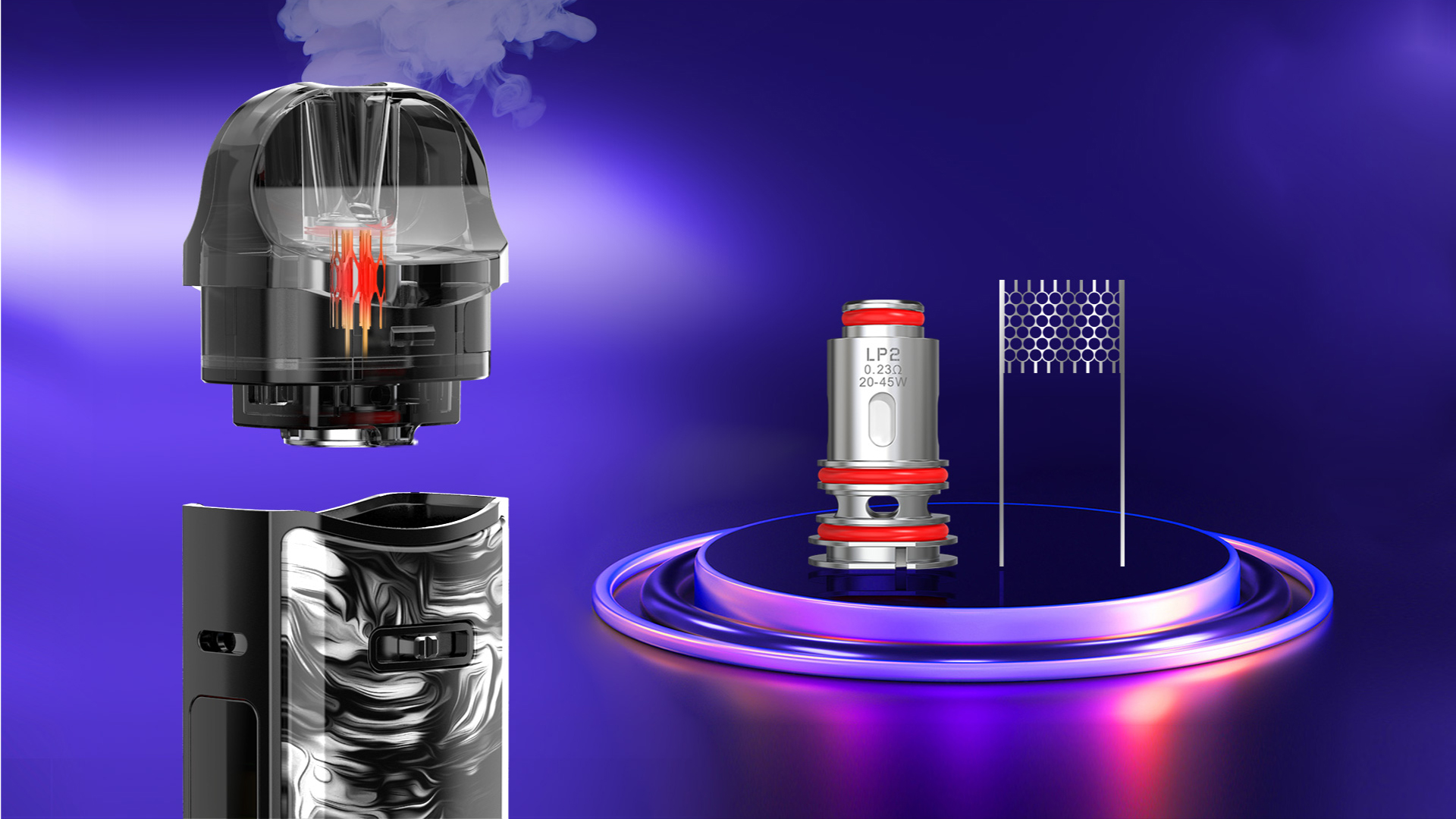 LEAK-RESISTANT POD. SAFE AND SOUND.
When the coil is inserted into the pod, the specially designed base part of the pod can lock the e-liquid and
the condensate generated during vaping, helping to further prevent leakage.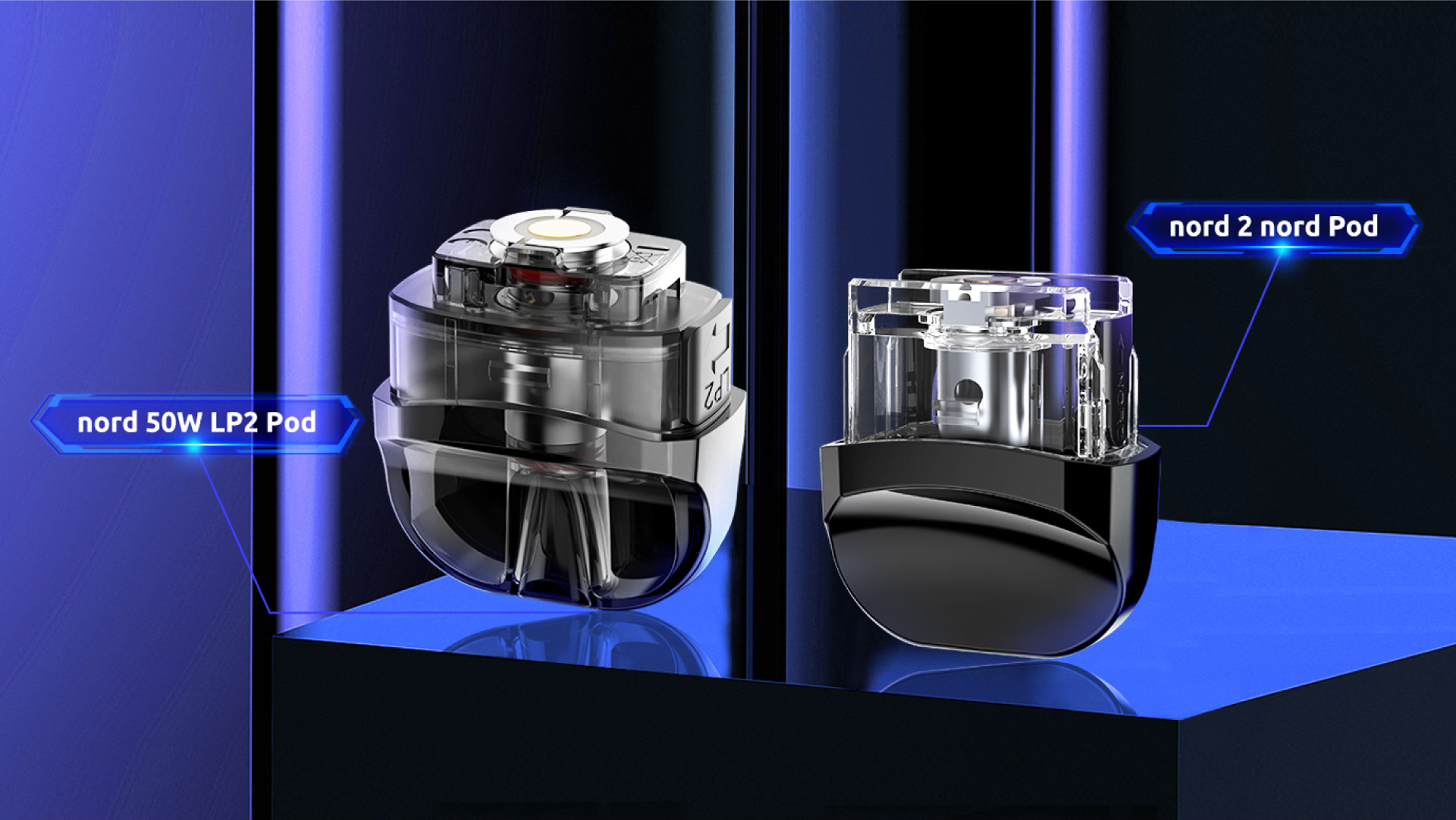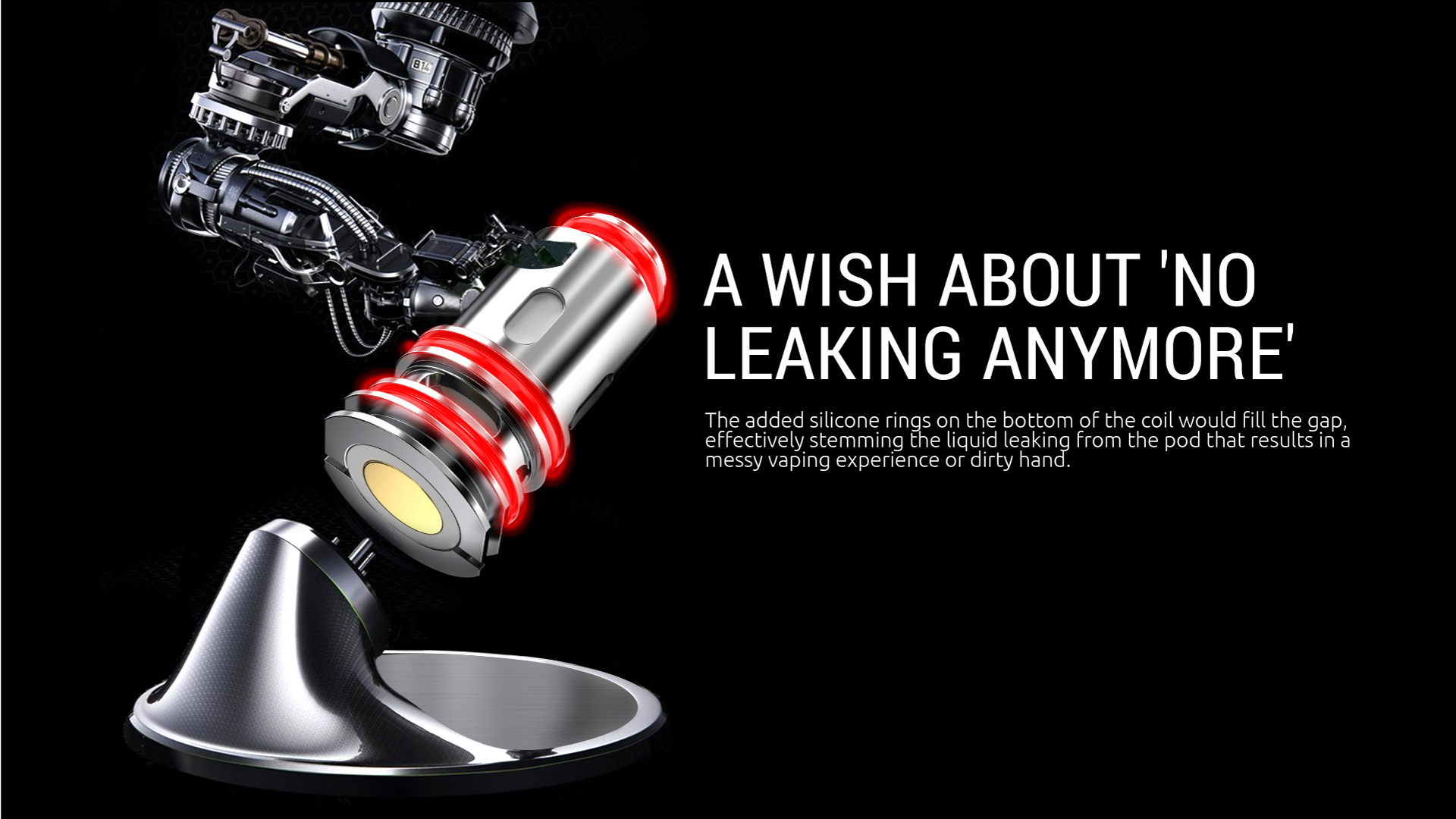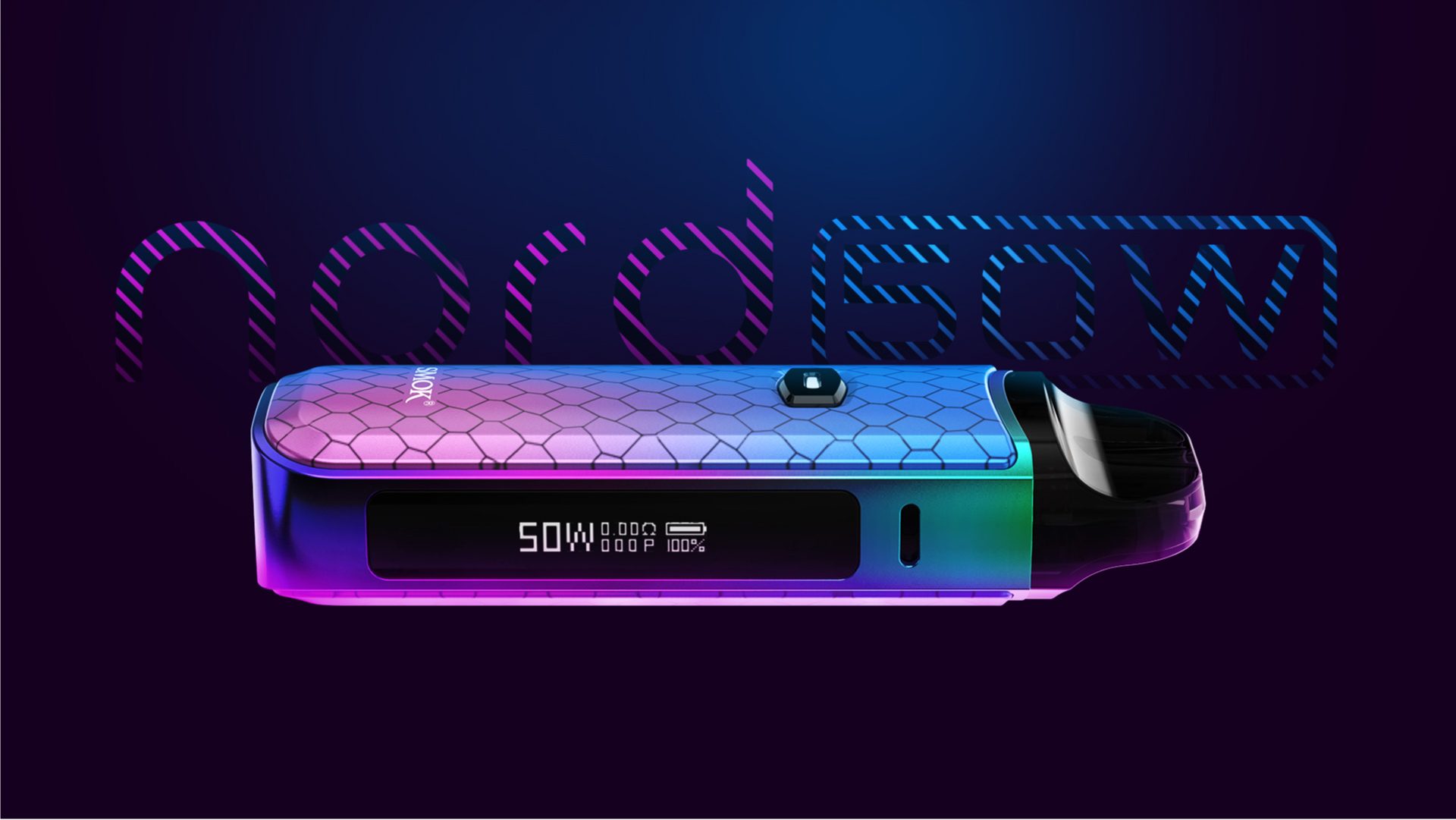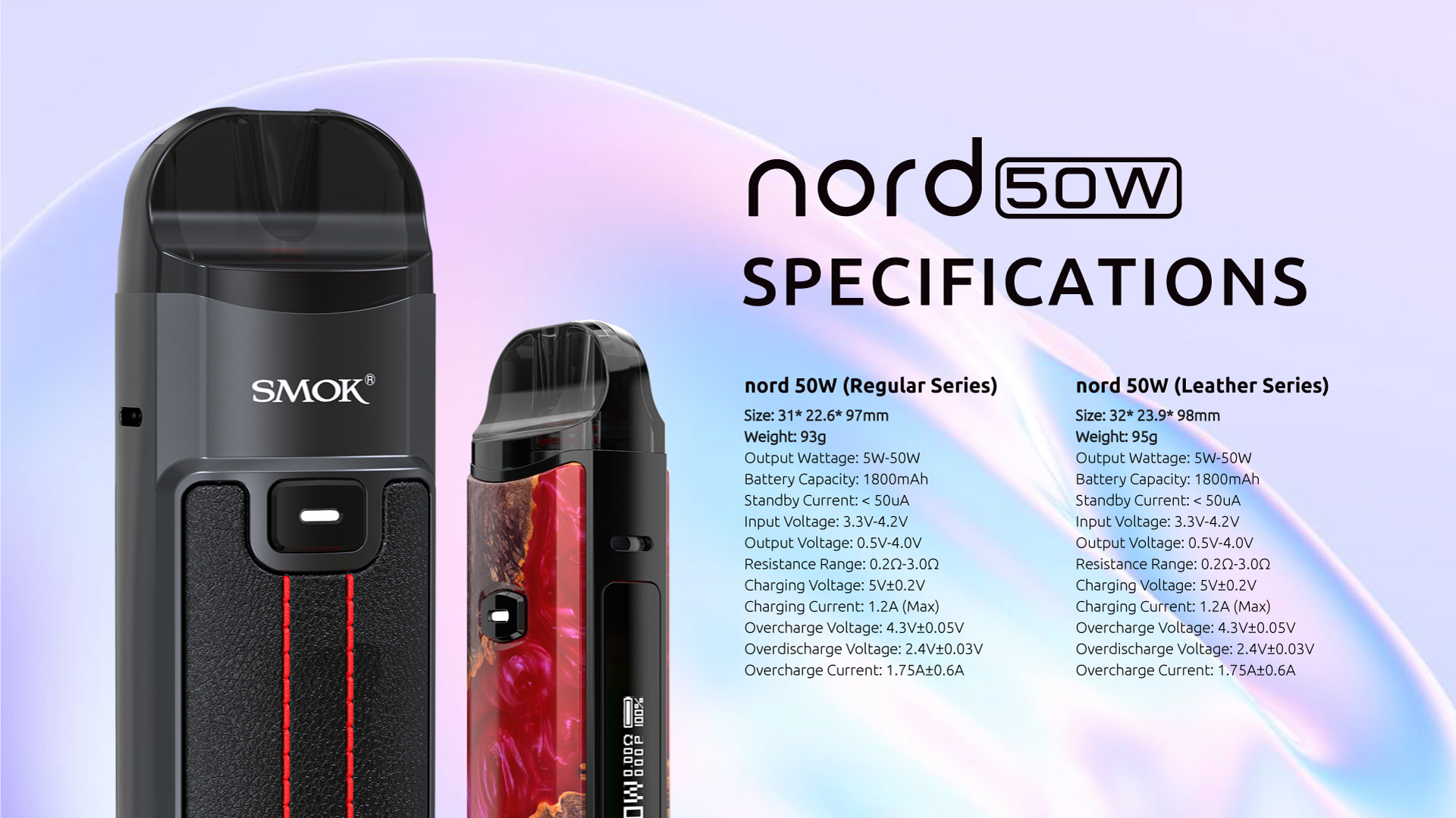 COMPARISON AMONG NORD 2, NORD 4 AND NORD 50W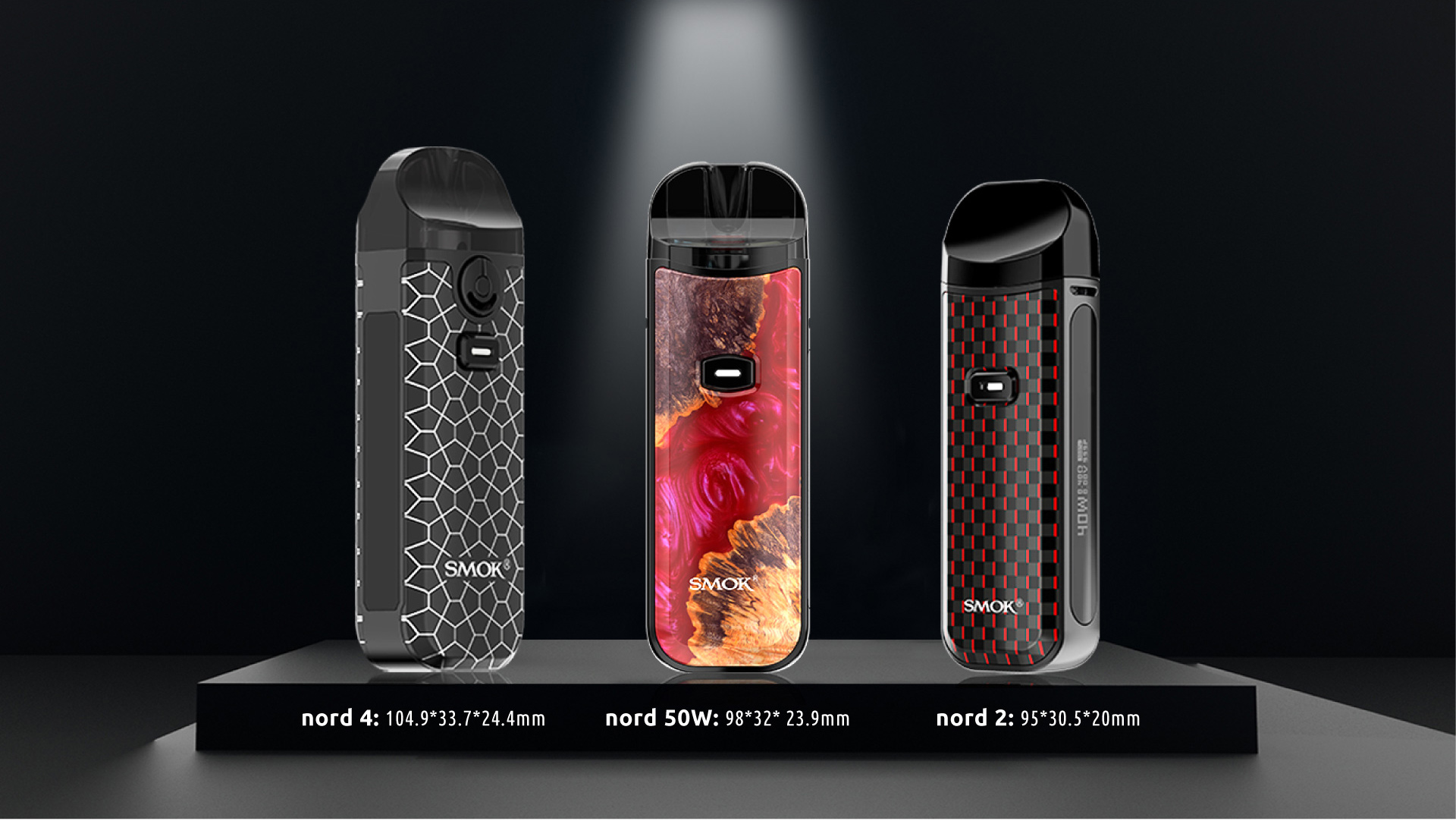 TWO TEXTURES. DUAL PLEASURE.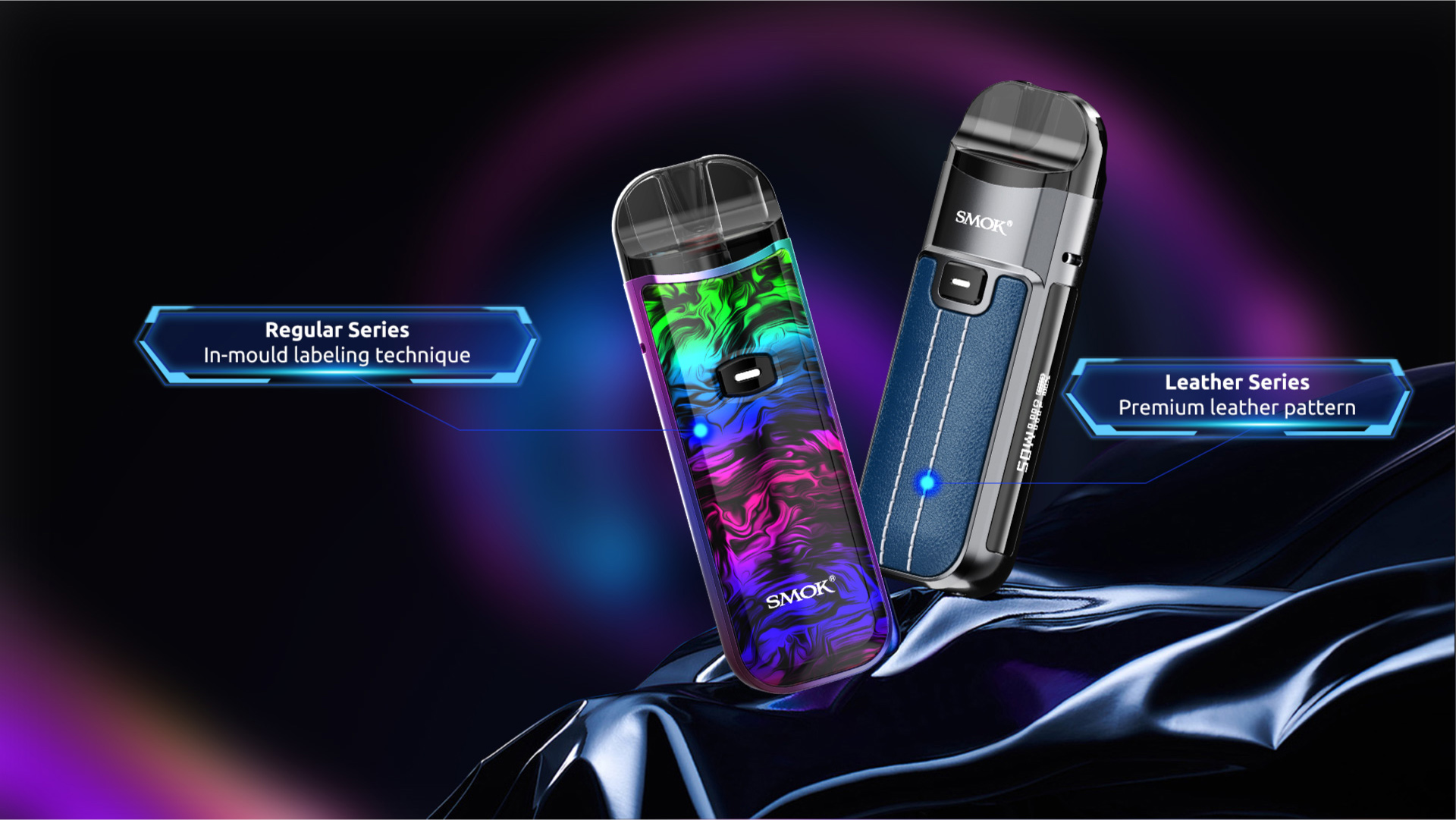 COMPONENTS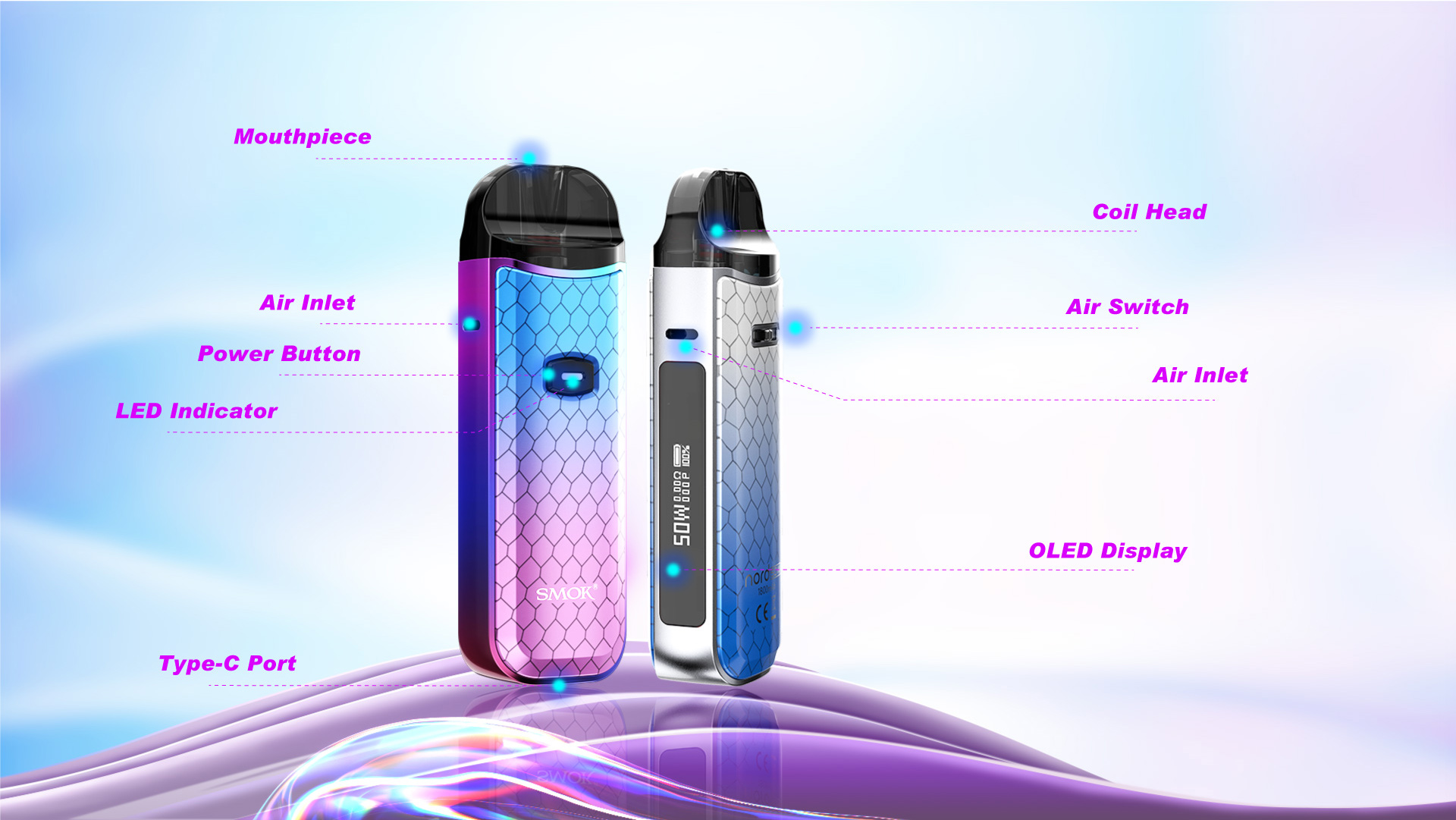 TAKE CARE OF YOUR DEVICE
AT ALL TIMES
The flashing frequency of the white LED light can show various function protections and tell you the status of the device.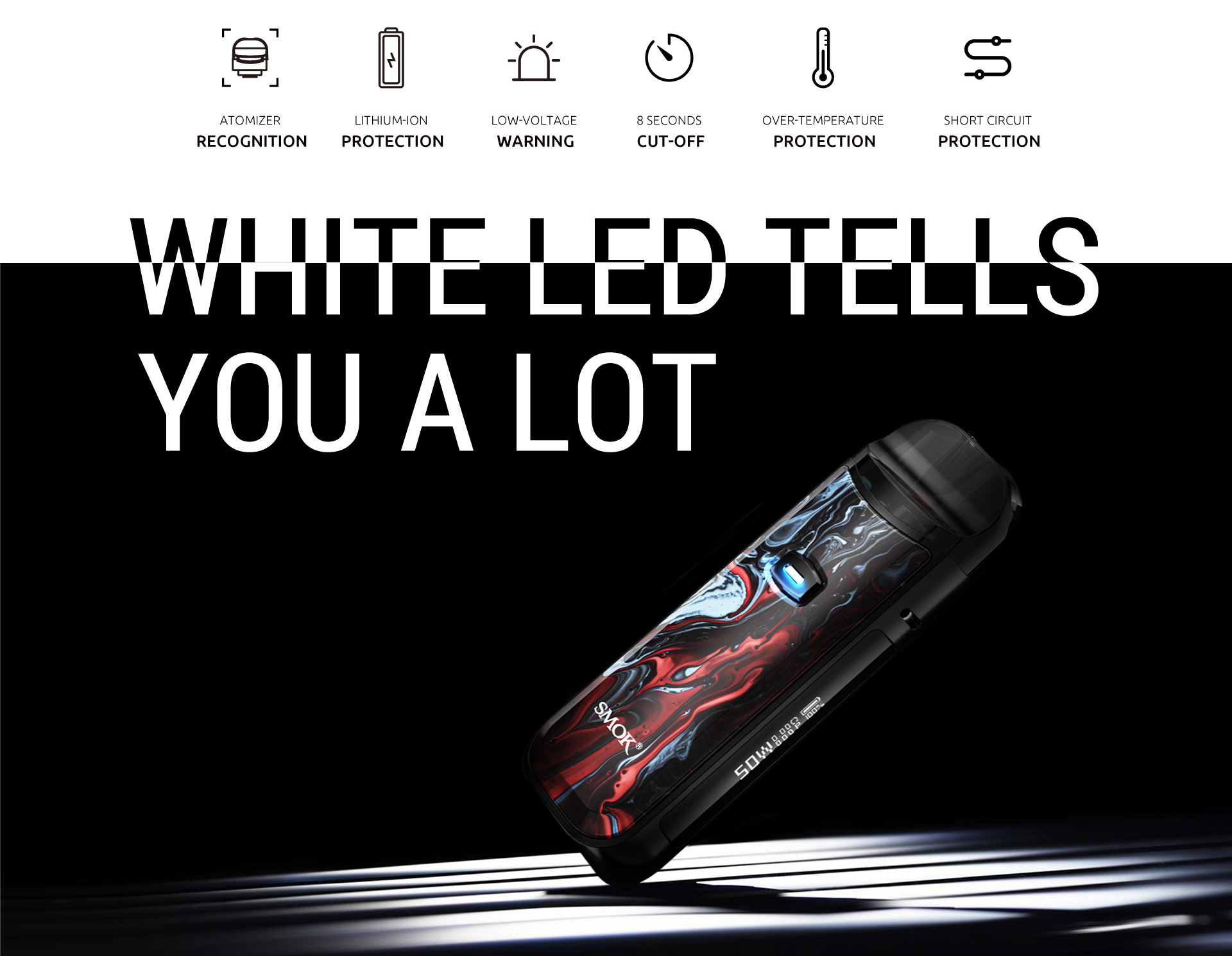 MAXIMUM POWER
Up to 50 watts of horsepower can easily handle all of your vaping needs, ensuring a worry-free vaping all day long.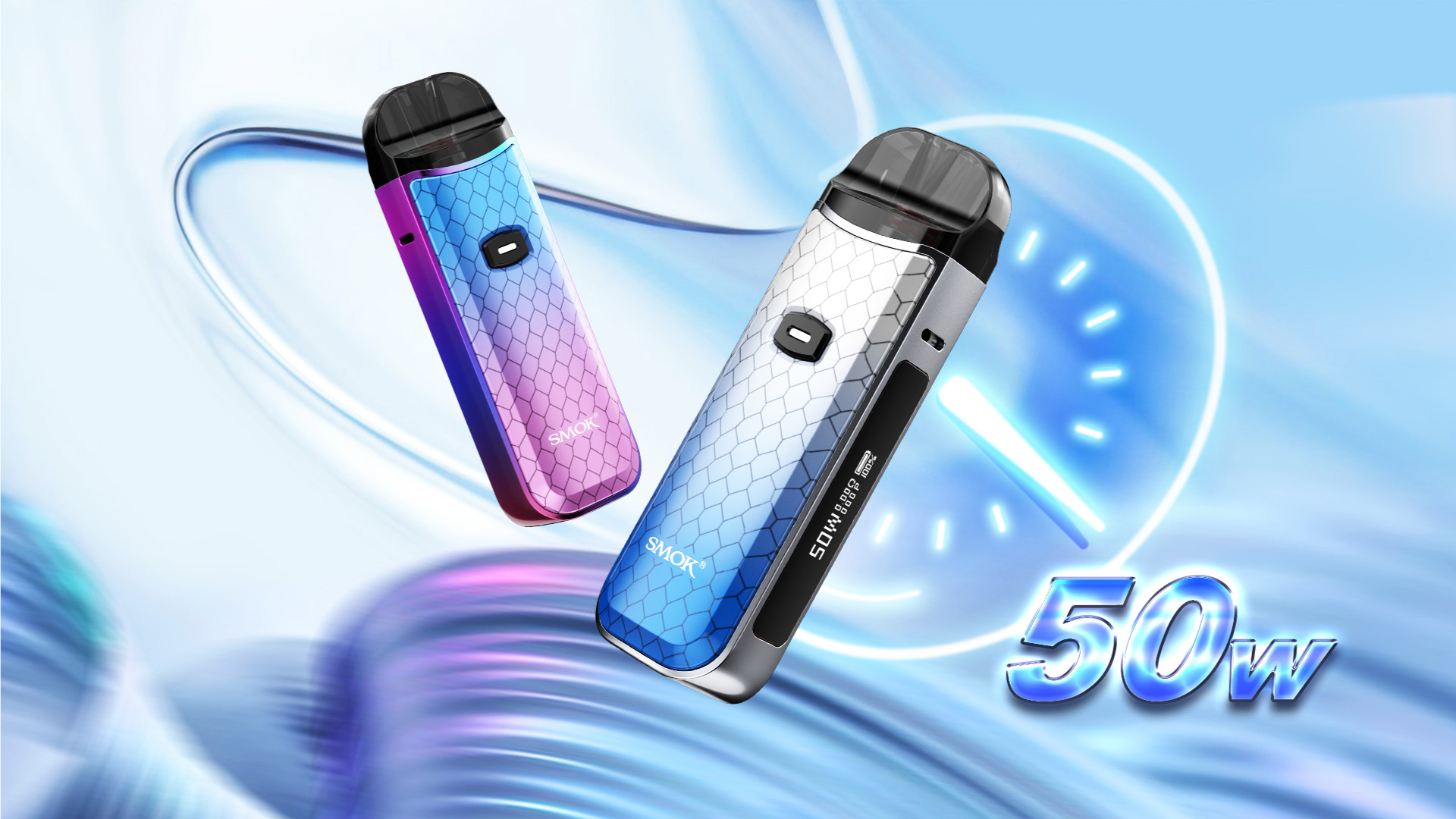 1800MAH BATTERY
All-day 1800mAh battery life, ready to work whenever you need it.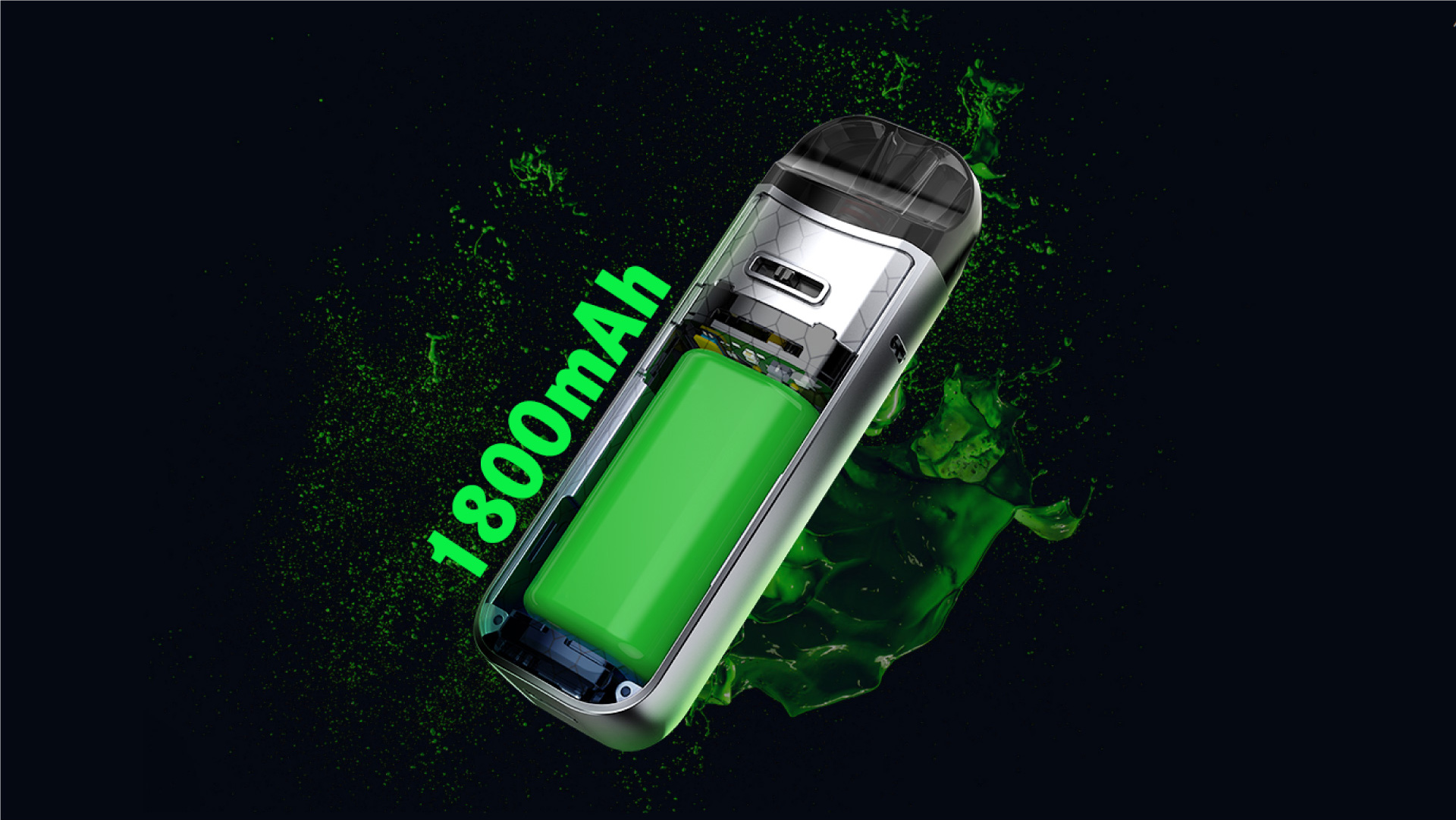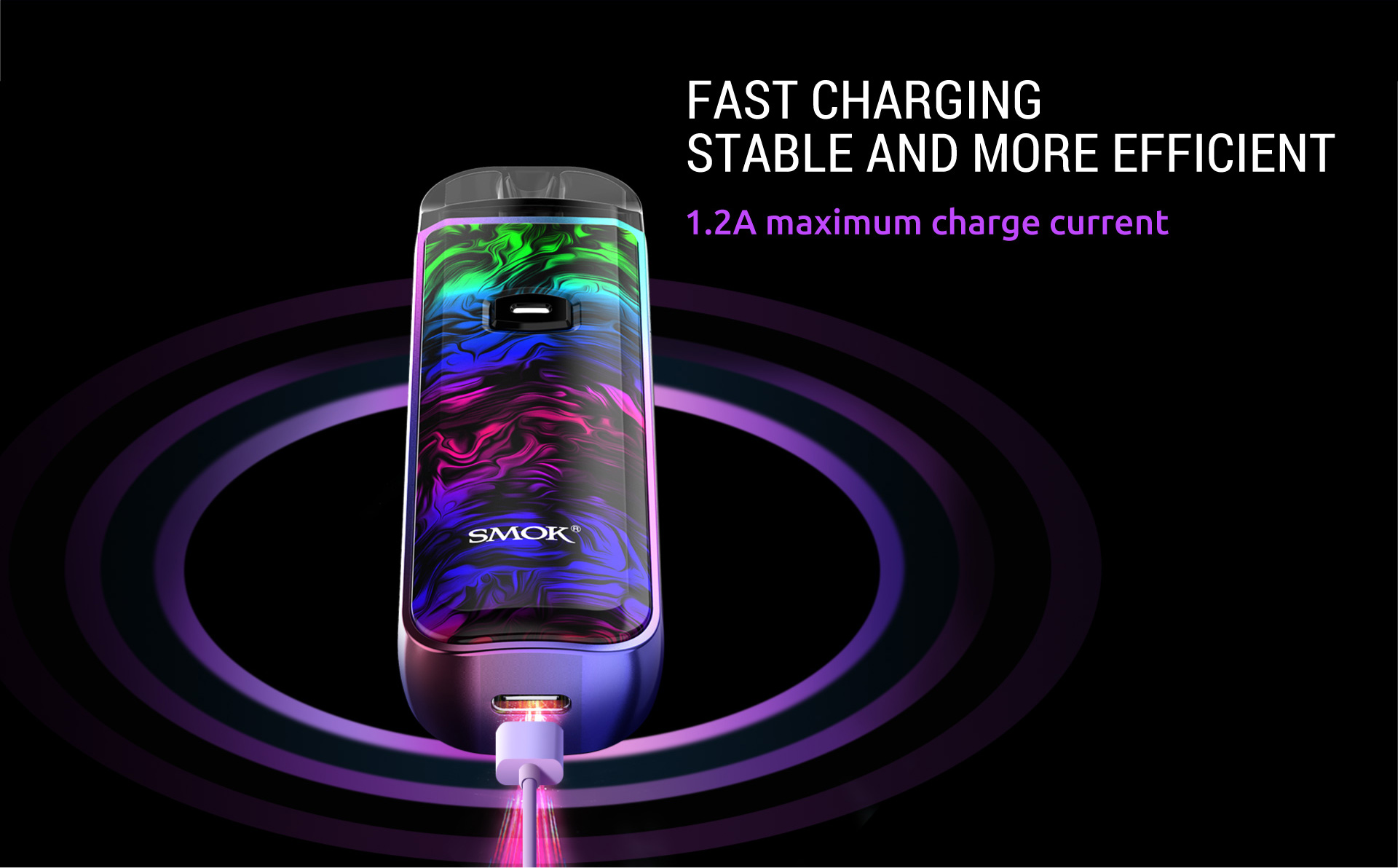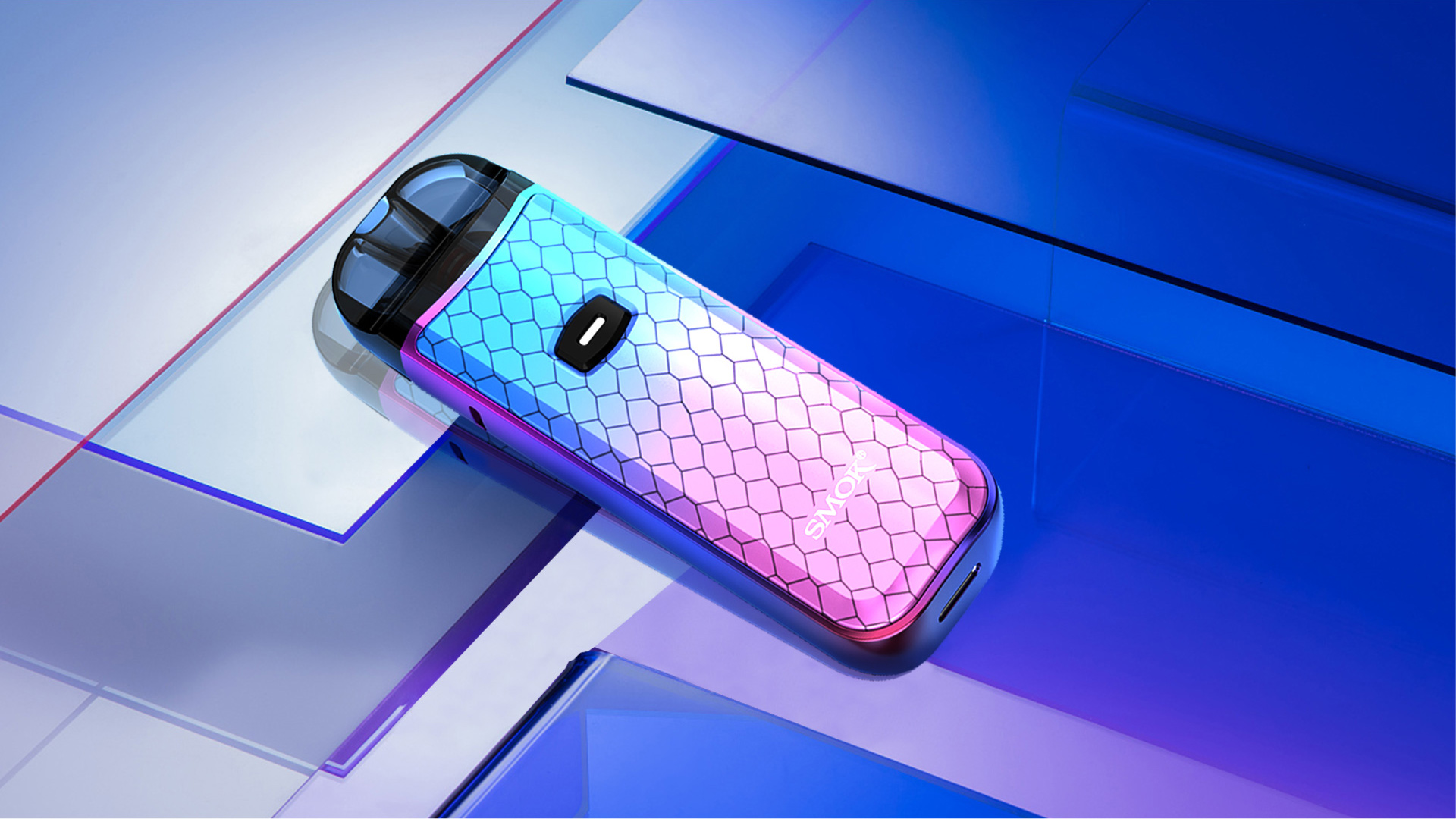 3 REPLACEABLE PODS. 3 COIL OPTIONS.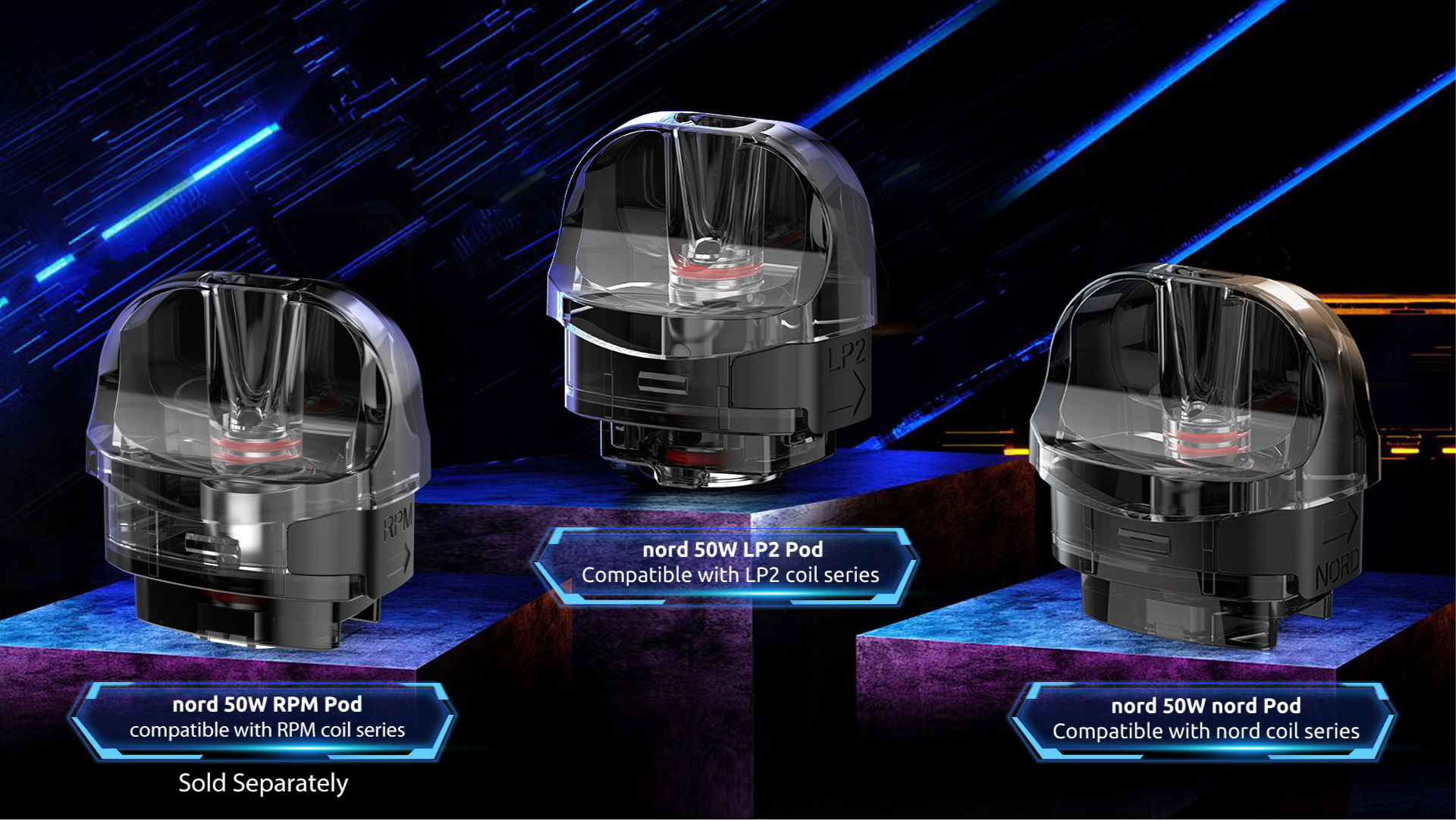 JUICE AT A GLANCE
Three refillable pods of 4ml (nord 50W LP2 Pod), 4.5ml (nord 50W nord Pod),
and 4ml (nord 50W RPM Pod, sold separately) bring you delightful puffs.